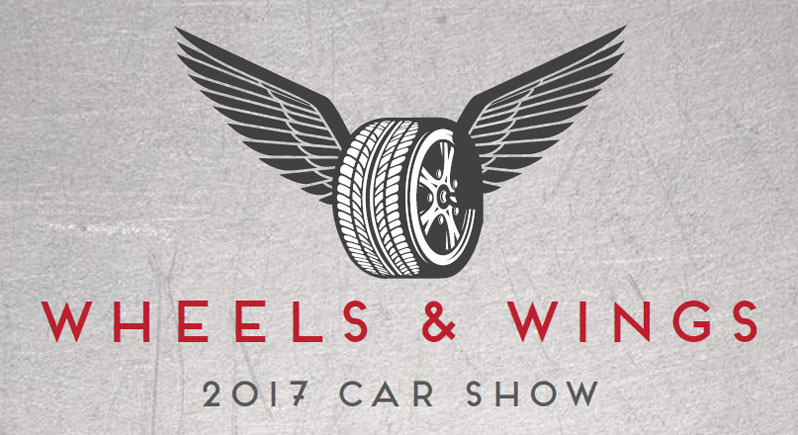 PCAM Wheels & Wings Car Show
A Day of Cars, Planes, and Family Fun Saturday July 15
The PCAM Wheels & Wings car show is a unique gathering of meticulously restored classic cars from every era, and muscle cars of every description!
They'll be parked right next to examples of the superlative P-51 Mustang fighter of World War II. Many of the Museum's high-performance planes will be on display in addition to classics from private collections. Bring your camera, your kids, and your love of mechanical magnificence!
This is a great family weekend event.
Just Announced: DC-3 Rides Available
The 1939 DC-3 from Golden Age Air Tours will be on hand for walk-through tours and flight tours! That's right: it will be flying during the show and you can get a ride! Buy tickets in advance online.
This fully restored aviation classic will also make a fly-by appearance soon after the show opens, so get there early and watch it float past, sun glistening on polished metal and twin radial engines roaring. This doesn't happen every day and you won't want to miss it.
Buy DC-3 flight tickets now at https://www.goldenageairtours.com/tickets/
What You'll See and Do at the Car Show
Muscle cars and classics.

Show off your classic or muscle car.

Photo ops with vintage fighter planes.

The classic DC-3 airliner from Golden Age Air Tours will be on display.

Raffle: Prizes include a ride in a P-51 Mustang and a Harley Davidson motorcycle!

Sound-Off Contest: '41 Willys Coupe dragster vs. P-51 Mustang!

See Chevy's COPO Camaro,  the specialty factory-built NHRA drag racers! Definitely NOT street-legal!

Sonoma County's "Wonder Woman" and several Pin-Up Girls will be there.

The Star Wars 501st Legion Storm Troopers of the Golden Gate Garrison will be there in costume.

See the Museum's new medevac helicopter, recently donated by REACH!

Food: Hot Dogs and drinks for sale.

See the latest performance cars at our sponsor pavilion.

Gift Shop open with loads of aviation memorabilia.
The Wheels & Wings Car Show is a fundraiser for the Pacific Coast Air Museum.
If you have an awesome classic car, muscle car, or other performance automobile you'd like to show, show it for FREE! Download our car registration form and send it in to us soon.
Our Sponsor: Platinum Chevrolet
We thank Platinum Chevrolet for sponsoring this event. They will be showing several special cars, including two '69 Camaro Indy Pace Cars, a Z-28, a custom Chevy Nova Modified with a 500 cu. in. engine, several Corvettes, Camaros, and high lift trucks. Thank you Platinum Chevrolet!
Volunteer to Help!
Get in free if you volunteer! We still have several good positions available, from setup to cleanup and some in between. Check the Volunteer List here and sign up. Your help is needed - we can't do events like this without volunteers.
Event Details
Location
PCAM Wheels & Wings takes place adjacent to the Pacific Coast Air Museum, at the Charles M. Schulz-Sonoma County Airport.
The Museum is at One Air Museum Way.
Entry to the show is at approximately 3631 N. Laughlin Road, Santa Rosa, CA 95403, at Copperhill Parkway. Watch for the crowds and the signs!
Enter through the pedestrian gate off N. Laughlin Road near Copperhill Parkway.
Map: http://pacificcoastairmuseum.org/locations/pacific-coast-air-museum/
Price
$15.00 ages 8 and over. 7 and under FREE! Buy tickets in advance at the PCAM Gift Shop or at the gate the day of the event.
Parking
Free parking is available in the AT&T parking lot adjacent to the show site. Other free parking available nearby. ADA parking close to the gate.
For Your Security
Backpacks, ice chests, dogs, and other animals are not allowed. Only guide dogs and certified companion animals are allowed.
Founded in 1989, the Pacific Coast Air Museum is a nonprofit 501(c)(3) organization, Tax ID 68-0216262.
Date
Saturday, July 15, 2017
9:00 am - 5:00 pm
LOCATION
One Air Museum Way
COST
$15.00 ages 8 and over. 7 and under FREE!

UPCOMING EVENTS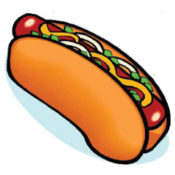 Thursday, April 5, 2018
First of the season! Have a Hot Dog Lunch among the aircraft in our collection!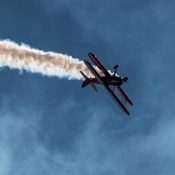 Wednesday, April 18, 2018
Help Plan the 2018 Wings Over Wine Country Air Show!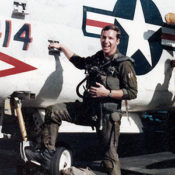 Wednesday, April 18, 2018
Operation Nickel Grass - Why I Never Have to Buy a Drink in Israel, presented by Alan Chesterman