The PACIFIC COAST AIR MUSEUM (PCAM) is pleased to announce the arrival of the Lockheed Jetstar business jet on Saturday April 30,2016 as the newest addition to the Museum's aircraft collection. The aircraft, which is expected to arrive at the Charles M. Schulz – Sonoma County Airport Saturday morning at approximately 11:00 a.m., will be showcased at a reception at Sonoma Jet Center on Saturday morning and will be on display at the Museum this weekend.
The Jetstar is an executive business jet produced in the 1960s and 1970s by Lockheed Corporation (originally the Lockheed Aircraft Manufacturing Company). The Jetstar has the distinction of being the first dedicated business jet to enter service, was capable of cruising at over 500 mph and had a range of nearly 3,000 miles. It is a relatively large business jet that seats up to 10 passengers and a crew of two pilots and one flight attendant.
Jetstar N377SA was manufactured in 1978, has been privately owned and operated for private business transportation and is being donated to the Museum after its final flight.
The Museum plans to have the aircraft on display as early as this weekend. With the generous support of Top Speed Data Communications, a valued partner of the Museum based in Petaluma that specializes in voice, data and wireless services, PCAM will develop an exhibit that allows Museum visitors to see inside this piece of aviation history. Our goal is to make this exhibit ADA accessible so that all of the Museum's visitors have the chance to come aboard.
Learn More about this aircraft at pcam.planeteria-development.com/aircraft/lockheed-jetstar/.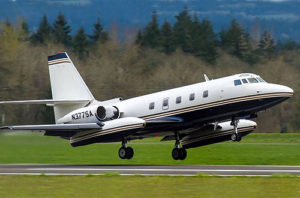 ABOUT PACIFIC COAST AIR MUSEUM
Pacific Coast Air Museum (PCAM)) is a non-profit organization whose mission is to to educate and inspire both young and old about our aviation heritage and space technology, to preserve historic aircraft and artifacts, and to honor veterans.
Located in Santa Rosa, California, PCAM operates both an indoor Museum with exhibits featuring famous military and civilian pilots and aviation innovators, as well as historical photos and artifacts; and an outdoor Museum featuring more than thirty-five excellent examples of both contemporary and classic aircraft. For more information contact the Pacific Coast Air Museum at (707) 575-7900. Website: pcam.planeteria-development.com/.
Download this press release as a PDF.