PCAM History – The First Thirty Years (Chapter 4)
By Lynn Hunt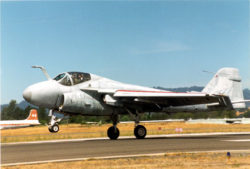 On June 17th, 1994, a Grumman A6E Intruder named War Eagle touched down for the last time on Sonoma County's runway intending to make PCAM its new home. This veteran of Desert Storm was the first of what would be several ex-Navy aircraft to join the growing PCAM collection. Our decision to tackle the San Francisco F-8 Crusader and do a favor for the Navy was starting to pay dividends.
The Intruder was de-milled (potentially dangerous military hardware was removed) by Navy personnel but was left in a very complete condition. It was joined later that same year by a Soviet-bloc IL-14 that had flown in from Nevada.
In just the span of several months our museum had grown significantly. Each arrival required a crew chief and a crew in addition to significant restoration work for a few of the aircraft.
1995 would see our F-16N Viper arrive by truck from Miramar, our F-4C Phantom project disassembled and shipped to us from Sierra Army Depot north of Reno, and our F-14 Tomcat fly in under its own power later that summer.
The increase in aircraft triggered a corresponding growth in membership, providing enthusiastic personnel needed to tackle the many new jobs. From our humble beginnings and first PCAM meeting on February 4th, 1990 through the end of 1995 we had introduced seven aircraft into our collection and had two more waiting in the wings. But that's another story…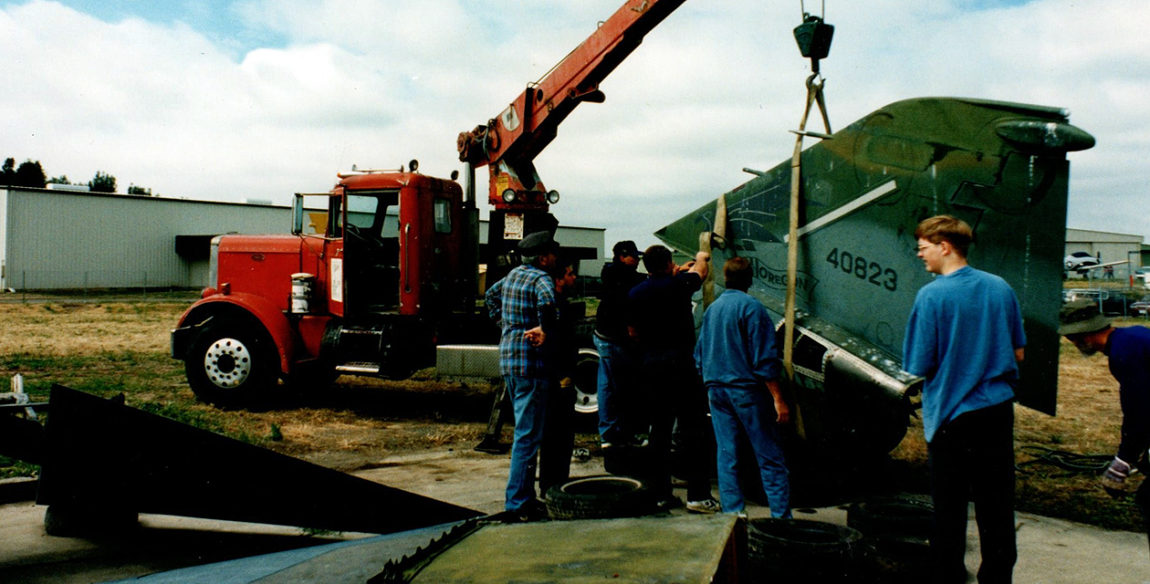 A FAMILY-FRIENDLY PLACE WITH HISTORY YOU CAN TOUCH!
There's always something great going on at the Pacific Coast Air Museum. We have Open Cockpit weekends once a month,  special events throughout the year, and regular hot dog lunches. We host school field trips, special group tours, birthday parties, and family get-togethers, all among our collection of historic aircraft and educational exhibits.
VISIT PCAM