Open Cockpit: Russians vs. the Us Coast Guard
Saturday, October 19, 2019 - Sunday, October 20, 2019 @ 10:00 am - 4:00 pm -
Look inside some of our classic aircraft!
Open Cockpit: Russians vs. the US Coast Guard
Look inside these vintage aircraft, and learn about their history from the crews who have lovingly restored them.
October 19 & 20 take a look inside two of the aircraft that equipped the big Cold War antagonists: The Soviet Ilyushin IL-14 (NATO codename "Crate") and the HU-16E Albatross. The IL-14 was a Soviet-built passenger and cargo aircraft, developed as an improvement on the earlier Douglas DC-3 and Lisunov Li-2, both of which were widely used in the Soviet Union and their satellite nations. The American Grumman HU-16 Albatross was an amphibian (it could land and take off from both water and land) that was used for air-sea search and rescue, cargo transport, personnel transport, and many other purposes.
Find out more about the IL-14 Crate and the HU-16E Albatross.
Open Cockpit weekends at the Pacific Coast Air Museum are your chance to get up close to selected aircraft and look inside. We raise the canopies and open the doors to give you an unobstructed view so you can see what a genuine fighter plane, attack plane, transport, helicopter, or other type is like from the inside!
Don't Miss the Next Open Cockpit Weekend
Date
Saturday, October 19, 2019 - Sunday, October 20, 2019
10:00 am - 4:00 pm
LOCATION
One Air Museum Way
COST
Standard Museum entry donations apply

UPCOMING EVENTS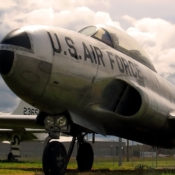 Saturday, November 16, 2019 - Sunday, November 17, 2019
Look inside some of our classic aircraft!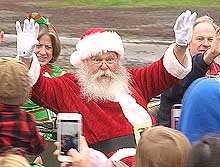 Saturday, December 14, 2019
Look inside these historic aircraft!