Member Meeting November 2019
Tuesday, November 19, 2019 @ 7:00 pm - 9:00 pm -
Tuesday Nov. 19: Kathie Morgan on Rescuing Navy Fliers
This Month Only: We're Meeting On a Tuesday
Our monthly Member Meetings typically include updates on important Museum news, a raffle, video presentations, a chance to visit with other Museum members, and a presentation by a featured speaker. Speakers may include military Veterans, historians, civic leaders, and other people with interesting stories to tell of their historical research or their aviation or military experiences.
Aero Archaeology:  Kathie Morgan Witnesses EA6-B Crash and Helps Rescue Navy Pilots
On a sunny June day in 1986, three Navy fliers left Alameda Naval Air Station in an EA-6B Prowler electronic warfare aircraft and flew up the California coast. Something went wrong, and the plane caught fire and crashed into the ocean off Bodega Bay. Kathie Morgan was aboard the fishing boat that sped to rescue the three from the icy waters.
About Kathie Morgan
Kathie Morgan fished for a living for seven years before earning a BA degree in English at Sonoma State University. Settling into a career in journalism, she served as editor of the weekly Bodega Bay Signal and later as editor of the weekly Windsor Times. She also wrote a semi-monthly and then monthly column for 35 years in the Fish Sniffer (a sport-fishing newspaper).
Date
Tuesday, November 19, 2019
7:00 pm - 9:00 pm
LOCATION
5340 Skylane Blvd
COST
Free for Members and Guests

UPCOMING EVENTS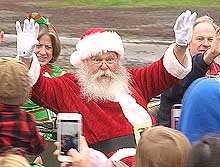 Saturday, December 14, 2019
Look inside these historic aircraft!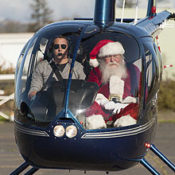 Saturday, December 14, 2019
Watch Santa Claus land at the Museum in a helicopter!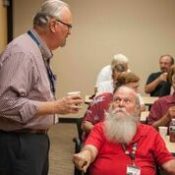 Wednesday, December 18, 2019
Holiday potluck party, and a chance to recognize those who have contributed in 2019!