Member Meeting and Air Show Meeting November 2018
Special date, second Wednesday of the month. David Rogers on Jungle Fighter Pilots. PLUS: Air Show Wrap-Up Meeting!
Our monthly Member Meetings typically include updates on important Museum news, a raffle, video presentations, a chance to visit with other Museum members, snacks, and a presentation by a featured speaker. Speakers may include military Veterans, historians, civic leaders, and other people with interesting stories to tell of their historical research or their aviation or military experiences.
Member Meeting and Air Show Wrap-Up Meeting
Speaker: David Rogers on Jungle Fighter Pilots
David Rogers, Captain, USAF (Ret.) will present a verbal and pictorial account of what life was like in a combat zone as a Forward Air Controller (FAC) flying the Cessna O-1 supporting the Korean Tiger Division, Viet Nam, from 1969-1970. Their operating area was approximately the Southern half of Binh Dinh province which was part of II Corps. Captain Rogers will talk about how a FAC worked an air strike in support of Korean Tiger Division troops and provide a close look at how "TUM" squad FACs lived and worked both on the ground and in the air. He'll also provide insight into how the TUM FACS survived within the military system in a combat zone and give a pictorial representation of the Vietnamese people and how they lived and coped with the combat situation in II Corps. This will include a special look at the Viet Cong, up front and personal.
About our Speaker
David Rogers was born in Tillamook Oregon in1939 and graduated with a BS in General Engineering, University of Portland,1962. He then worked on the Boeing Minuteman Missile 47 R&D section, 1962-1963. Upon graduation from Pilot Training in Class 64D, Williams AFB Chandler AZ, he flew the B-52H from Grand Forks AFB North Dakota, 1964-1969. During the Vietnam War, David was Air Liaison Officer with a staff of four pilots and four enlisted personnel assigned to the Korean 1st Regiment, Tiger Division, Viet Nam, 1969-1970. Returning Stateside, David graduated with a BS in Mechanical Engineering, Oregon State University, 1973. After becoming a Registered Mechanical Engineer, David in 1976 started Rogers & Associates, an Engineering Consulting Firm specializing in Hydronic and Thermodynamic systems optimization. This firm was sold to his partners in 2006. David then assisted Seattle-based Flow Control Industries in developing an energy company, Flow Energy, from 2006-2011. He is now retired.
Air Show Meeting at 6:00 immediately before the Member Meeting
Join us immediately before the Member Meeting  on Wednesday November 14 at Columbia Distributing for a final wrap-up of the 2018 Wings Over Wine Country Air Show. 
We will also begin the process of planning the 2019 air show. 2019 is shaping up to be an exciting year and we need everyone's participation.
Please spread the word and come with new and fresh ideas!
The Air Show meeting takes place at 6:00 p.m. and runs through about 6:45 p.m., in the same room at Columbia Distributing as the Member Meetings.
Date
Wednesday, November 14, 2018
7:00 pm - 9:00 pm
LOCATION
3200 N. Laughlin Road
COST
Free for Members and Guests

UPCOMING EVENTS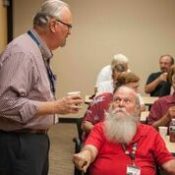 Wednesday, December 19, 2018
Holiday potluck party, and a chance to recognize those who have contributed in 2018!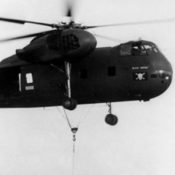 Wednesday, January 16, 2019
Scott Drew on the CH-37B Mojave helicopter in Viet Nam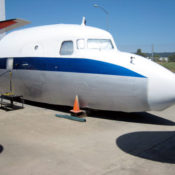 Saturday, February 16, 2019 - Sunday, February 17, 2019
Look inside this classic airliner!