Member Meeting March 2018
Memories of World War II -- A Paratrooper's Story, presented by Phil McSpadden
Our monthly Member Meetings typically include updates on important Museum news, a raffle, video presentations, a chance to visit with other Museum members, snacks, and a presentation by a featured speaker. Speakers may include military Veterans, historians, civic leaders, and other people with interesting stories to tell of their historical research or their aviation or military experiences.
Memories of World War II — A Paratrooper's Story
About Phil McSpadden
Phil McSpadden is a self-described Depression Kid born into a coal mining family that came to America in 1720. His dad was an active organizer for miners and found himself often black balled by mining companies throughout the country including Alabama. He recalls at age 7, he and his brothers were informed that his dad was on strike and they moved to southern Illinois. Phil lost a brother fighting in Luxemburg. He lives here in Santa Rosa, California.
Air Show Meeting at 6:00 immediately before the Member Meeting
The 2018 Wings Over Wine Country Air Show is being planned!
Each month we have an open Air Show meeting, just before the monthly Member Meeting. We talk about performers, volunteers, staffing, vendors, attractions, and all the other important things that go into an event like this. 
These meetings are your chance to find out what's happening, get a look at the plans, and contribute your own opinions and ideas. We encourage you to attend. 
The Air Show meetings take place at 6:00 p.m. and run through about 6:45 p.m., and are in the same room as the Member Meetings.
Find out more about our Member Meetings.
Date
Wednesday, March 21, 2018
7:00 pm - 9:00 pm
LOCATION
3200 N. Laughlin Road
COST
Free for Members and Guests

UPCOMING EVENTS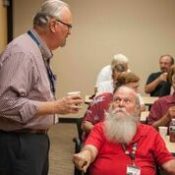 Wednesday, December 19, 2018
Holiday potluck party, and a chance to recognize those who have contributed in 2018!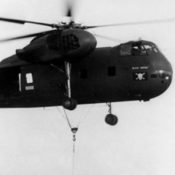 Wednesday, January 16, 2019
Scott Drew on the CH-37B Mojave helicopter in Viet Nam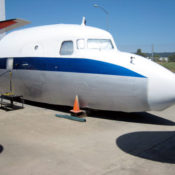 Saturday, February 16, 2019 - Sunday, February 17, 2019
Look inside this classic airliner!