Member Meeting June 2018
Veteran's Oral History Project of the Pacific Coast Air Museum
Our monthly Member Meetings typically include updates on important Museum news, a raffle, video presentations, a chance to visit with other Museum members, snacks, and a presentation by a featured speaker. Speakers may include military Veterans, historians, civic leaders, and other people with interesting stories to tell of their historical research or their aviation or military experiences.
The Veteran's Oral History Project of the Pacific Coast Air Museum
"We were just doing our job," is the most common phrase the Pacific Coast Air Museum Oral History Team has heard in over two years of interviewing local veterans.
The Oral History Team is actively interviewing World War II, Korean War, and Vietnam War Veterans for the Library of Congress Veterans History Project.  PCAM volunteers have recorded stories from fighter and transport pilots, paratroopers, sailors, infantrymen, gunners, navigators, a military journalist, a Red Cross worker, a radio operator, combat engineers, and a Merchant Mariner.
The team's first priority is to focus on the most senior of the Veterans. To date, eight Veterans on our list have died, two before we could capture their stories. We are grateful that we already have dozens of recorded accounts to date, all of which are on DVD.  Additionally, their families are grateful that they have this permanent record to watch and share with others. Some families have played the DVD during memorial services, and later commented that they brought fond memories, laughter, and tears to all.
About our Speakers
Your speaker will be one or more of the PCAM Oral History Team itself: Carol Lawson (coordinator), John Nelson (videographer), Nancy Sandborn (note taker), and Marilyn Pahr (interviewer). Their presentation will highlight some of their interviews, touching on just a few themes – early interest in aviation, boot camp, learning to fly, being shot down or ejecting from a burning plane – and even the touching moments of returning home to loved ones. These Veterans were eyewitnesses to history and we feel privileged and awed to hear and record their stories. You won't want to miss this opportunity to hear these stories and to hear the unique perspectives of the volunteers who preserved them.
Air Show Meeting at 6:00 immediately before the Member Meeting
The 2018 Wings Over Wine Country Air Show is being planned!
Each month we have an open Air Show meeting, just before the monthly Member Meeting. We talk about performers, volunteers, staffing, vendors, attractions, and all the other important things that go into an event like this. 
These meetings are your chance to find out what's happening, get a look at the plans, and contribute your own opinions and ideas. We encourage you to attend. 
The Air Show meetings take place at 6:00 p.m. and run through about 6:45 p.m., and are in the same room as the Member Meetings.
Find out more about our Member Meetings.
Date
Wednesday, June 20, 2018
7:00 pm - 9:00 pm
LOCATION
3200 N. Laughlin Road
COST
Free for Members and Guests

UPCOMING EVENTS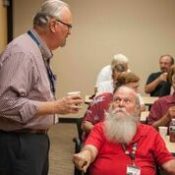 Wednesday, December 19, 2018
Holiday potluck party, and a chance to recognize those who have contributed in 2018!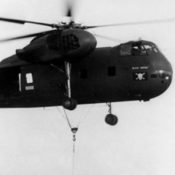 Wednesday, January 16, 2019
Scott Drew on the CH-37B Mojave helicopter in Viet Nam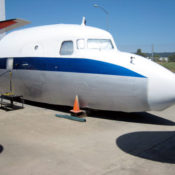 Saturday, February 16, 2019 - Sunday, February 17, 2019
Look inside this classic airliner!