Member Meeting July 2019
Wednesday, July 17, 2019 @ 7:00 pm - 9:00 pm -
Guest Speakers: Hear from those who attended the June D-Day Commemoration events in France, and from a Veteran D-Day C-47 pilot. At our New Meeting Location
Our monthly Member Meetings typically include updates on important Museum news, a raffle, video presentations, a chance to visit with other Museum members, and a presentation by a featured speaker. Speakers may include military Veterans, historians, civic leaders, and other people with interesting stories to tell of their historical research or their aviation or military experiences.
New Location
All monthly Member Meetings and Air Show Meetings are now held at the Sonoma County Office of Education, 5340 Skylane Boulevard, in Santa Rosa. See map.
July 17, 2019 Guest Speakers: Locals and Veterans at the D-Day 75th Anniversary Commemoration
Operation Overlord. The Normandy Invasion. D-Day. 75 years ago this month, this most legendary of all invasions was aimed at the northwest coast of France, and resulted in the eventual liberation of Western Europe from Nazi Germany. Tens of thousands of Allied troops landed in France on the first day alone, and a couple million were involved within two months. World leaders gathered in Normandy in June of this year to commemorate this seminal event. Aircraft from the World War II era flew past, and vessels from the same period dotted the ocean. Most importantly, many of the last surviving participants in the Invasion were present: soldiers, aviators, naval personnel, and men and women from supporting units who were actually there in the summer of 1944. With the passage of time, all but a few of these heroes now remain alive.
About Our Speakers
PCAM member and volunteer Carol Lawson will moderate a round table talk by a veteran and locals who attended the D-Day 75th Commemoration in France this June. The speaker list is expected to include those who flew a restored DC-3 to France and flew it in the parachute jump re-enactments, and a gentleman who shipped his WWII vintage military vehicle overseas for the event. We may also be honored to hear from 99-year-old Del Tiedeman, one of the last surviving C-47 pilots who actually flew troops into Normandy on June 6, 1944; if schedules and health permit he should be there to tell you first-hand of his wartime experiences. Some of our slated speakers stayed on in Europe for a while after the June events, so our final roster is still taking shape. Carol, our facilitator, is a long-time Museum member who supports the PCAM Oral History Program and has organized the past four  PCAM-supported veterans events, including a birthday celebration for three centenarians. Carol is the crew chief of the museum's only WWII aircraft, the A-26 Invader. Regardless of who our eventual speakers are, it promises to be an exciting and nostalgic presentation, full of photos, personal stories, and descriptions of the D-Day Commemoration ceremonies and events.
Air Show Meeting at 6:30 immediately before the Member Meeting
The 2019 Wings Over Wine Country Air Show is being planned!
Each month we have an open Air Show meeting, just before the monthly Member Meeting. We talk about performers, volunteers, staffing, vendors, attractions, and all the other important things that go into an event like this. 
These meetings are your chance to find out what's happening, get a look at the plans, and contribute your own opinions and ideas. We encourage you to attend. 
The Air Show meetings take place at 6:30 p.m. and run through about 7:00 p.m., and are in the same room as the Member Meetings.
New Location
All monthly Member Meetings and Air Show Meetings are now held at the Sonoma County Office of Education, 5340 Skylane Boulevard, in Santa Rosa. See map.
Find out more about our Member Meetings.
Date
Wednesday, July 17, 2019
7:00 pm - 9:00 pm
LOCATION
5340 Skylane Blvd
COST
Free for Members and Guests

UPCOMING EVENTS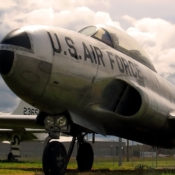 Saturday, November 16, 2019 - Sunday, November 17, 2019
Look inside some of our classic aircraft!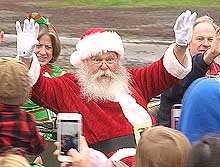 Saturday, December 14, 2019
Look inside these historic aircraft!