Member Meeting July 2018
Consolidated and Convair – a Historical Perspective
Our monthly Member Meetings typically include updates on important Museum news, a raffle, video presentations, a chance to visit with other Museum members, snacks, and a presentation by a featured speaker. Speakers may include military Veterans, historians, civic leaders, and other people with interesting stories to tell of their historical research or their aviation or military experiences.
Consolidated and Convair – a Historical Perspective
We are all familiar with famous aviation names like Boeing, Stearman, Lockheed and Douglas. And of course, North American and Grumman, to name a few others. But what about Consolidated? Or Convair? Where did this company come from and how did it manage to produce some of the most iconic aircraft of World War II, including the PBY Catalina and the B-24 Liberator?
This is the story of Reuben Hollis Fleet, his associates, and an epic era of aircraft development. His story spans decades – from the birth of the Army Air Corps, pilot training in World War 1, and the Great Depression, to the birth of the Romantic Age of aviation (1930's), aviation in World War II, and the Cold War race for supremacy.
But what became of Consolidated and Mr. Fleet? How do companies like Vultee Aircraft, the Atlas Corporation, and General Dynamics fit into the picture? We'll talk about that and more.
About Speaker Andy Werback, PCAM Vice President & EAA Chapter 124 President
Andy Werback is from China Lake, California, home of Naval Air Weapons Station China Lake. He and wife Sam call Sebastopol home. Daughter Katie is a U.S. Army Engineer, recently stationed in Poland, now on her way to Hawaii. Andy is a retired software engineer spending 35 years programming embedded computers. He earned his BS and Master's degrees in Electrical Engineering from U.C. Davis where he also began his flight training 44 years ago. Andy's father was an aeronautical engineer, employed at Convair, San Diego in the 1950's.
Air Show Meeting at 6:00 immediately before the Member Meeting
The 2018 Wings Over Wine Country Air Show is being planned!
Each month we have an open Air Show meeting, just before the monthly Member Meeting. We talk about performers, volunteers, staffing, vendors, attractions, and all the other important things that go into an event like this. 
These meetings are your chance to find out what's happening, get a look at the plans, and contribute your own opinions and ideas. We encourage you to attend. 
The Air Show meetings take place at 6:00 p.m. and run through about 6:45 p.m., and are in the same room as the Member Meetings.
Find out more about our Member Meetings.
Date
Wednesday, July 18, 2018
7:00 pm - 9:00 pm
LOCATION
3200 N. Laughlin Road
COST
Free for Members and Guests

UPCOMING EVENTS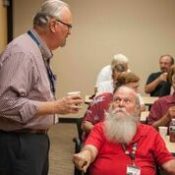 Wednesday, December 19, 2018
Holiday potluck party, and a chance to recognize those who have contributed in 2018!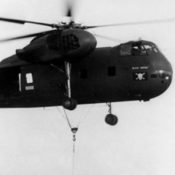 Wednesday, January 16, 2019
Scott Drew on the CH-37B Mojave helicopter in Viet Nam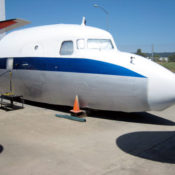 Saturday, February 16, 2019 - Sunday, February 17, 2019
Look inside this classic airliner!