Member Meeting January 2019
Wednesday, January 16, 2019 @ 7:00 pm - 9:00 pm -
Scott Drew on the CH-37B Mojave helicopter in Viet Nam
Our monthly Member Meetings typically include updates on important Museum news, a raffle, video presentations, a chance to visit with other Museum members, snacks, and a presentation by a featured speaker. Speakers may include military Veterans, historians, civic leaders, and other people with interesting stories to tell of their historical research or their aviation or military experiences.
January 16, 2019 Guest Speaker: Scott Drew on the CH-37B Mojave in Viet Nam
Join us for an introduction to one of the mostly unknown and forgotten aircraft of the early Viet Nam War: the Sikorsky S-56, identified by the U.S. Army as the CH-37B Mojave. At the time it was the largest and fastest helicopter in the free world. When the helicopter war started in Viet Nam there was a need to have the ability to recover downed aircraft. At that time the CH-37 Mojave was the only aircraft that could do this mission, and eventually a total of ten of these aircraft served in the early years of that war. During its service from mid-1963 until they were retired in mid-1966, only three aircraft were destroyed; two through enemy action and one when a lifting sling broke. This was a truly stellar record for an aircraft routinely working at or above the redlines and doing a mission that was well above what the manuals said it could do. It is a testament to the pilots and crew who served on them that they were able to make such an outstanding contribution to the early aircraft recovery operations in the Viet Nam War.
About Scott Drew
Scott graduated from Fort Bragg High School in June of 1963 having already enlisted in the U.S. Army. He became an instructor in the then-new turbine engine portion of the Helicopter Repairman class. In mid-1964 he re-enlisted in the Army and was assigned to the 56th Transportation Company (Aircraft Direct Support). In October of 1964 he shipped out and was sent to the Ton Son Nhut Airbase where he spent the next two and a half years working on the aircraft recovery crew and managing the engine/powertrain shop. He was honorably discharged in 1967. He then worked for a couple of years as a Senior Mechanic at San Francisco/Oakland Helicopter Airlines, then went to work for the California Department of Forestry and Fire Protection, now called CalFire, retiring in 1996. Scott volunteered with Death Valley National Park in their Fire Department for eight years, for a total of 35 years in the Fire Service. Much of that time was spent in and around helicopters as used in wildland fire control and search-and-rescue (SAR) missions. He now enjoys his retirement and his hobby of flying radio controlled fixed and rotary wing aircraft..
Find out more about our Member Meetings.
Date
Wednesday, January 16, 2019
7:00 pm - 9:00 pm
LOCATION
3200 N. Laughlin Road
COST
Free for Members and Guests

UPCOMING EVENTS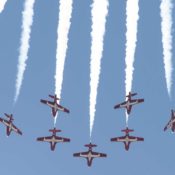 Wednesday, June 19, 2019
Help Plan the 2019 Wings Over Wine Country Air Show!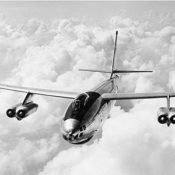 Wednesday, June 19, 2019
Guest Speaker Larry Scott: B-47 Days - Cold War Training and Missions - At our New Meeting Location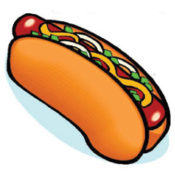 Thursday, July 11, 2019
Have a Hot Dog Lunch among the aircraft in our collection!