Member Meeting February 2018
Bret Davenport: The Experiences of a Lucky Flight Test Engineer / Test Pilot -- and Air Show Meeting Beforehand
Our monthly Member Meetings typically include updates on important Museum news, a raffle, video presentations, a chance to visit with other Museum members, snacks, and a presentation by a featured speaker. Speakers may include military Veterans, historians, civic leaders, and other people with interesting stories to tell of their historical research or their aviation or military experiences.
February 21, 2018 Guest Speaker: The Right Place at the Right Time - The Experiences of a Lucky Flight Test Engineer / Test Pilot
Bret Davenport, ICON Aircraft engineering test pilot, joins us Wednesday evening February 21 to talk about what he calls his "short 13 year career in flight test." He will cover his passion for flying, how he got into flight testing and some of the "fun" projects he worked on at Naval Air Systems Command (NAVAIR) including the MV-22 Osprey, MH-60 Seahawk, CH-53E Sea Stallion, and AH-1Z Viper. He'll share stories about his experiences studying and flying while completing the US Navy Test Pilot School. He will also discuss building and testing his own experimental Pitts S-1S as well as the ICON A5 amphibious light-sport aircraft built in nearby Vacaville, CA.
About Bret Davenport
Bret received his BS in Aerospace Engineering from Embry Riddle Aeronautical University and graduated as test pilot from US Navy Test Pilot School. He has been flying for sixteen years - this includes the last two years with ICON Aircraft and eleven years with Naval Air Systems Command. He is an International Aerobatic Club Competitor.
Air Show Meeting at 6:00 immediately before the Member Meeting
The 2018 Wings Over Wine Country Air Show is being planned!
Each month we have an open Air Show meeting, just before the monthly Member Meeting. We talk about performers, volunteers, staffing, vendors, attractions, and all the other important things that go into an event like this. 
These meetings are your chance to find out what's happening, get a look at the plans, and contribute your own opinions and ideas. We encourage you to attend. 
The Air Show meetings take place at 6:00 p.m. and run through about 6:45 p.m.,  and are in the same room as the Member Meetings.
Date
Wednesday, February 21, 2018
7:00 pm - 9:00 pm
LOCATION
3200 N. Laughlin Road
COST
Free for Members and Guests

UPCOMING EVENTS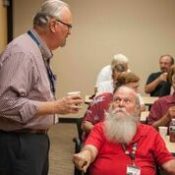 Wednesday, December 19, 2018
Holiday potluck party, and a chance to recognize those who have contributed in 2018!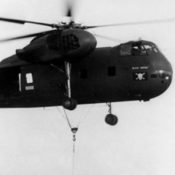 Wednesday, January 16, 2019
Scott Drew on the CH-37B Mojave helicopter in Viet Nam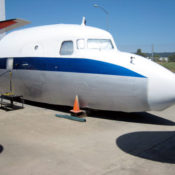 Saturday, February 16, 2019 - Sunday, February 17, 2019
Look inside this classic airliner!