Member Meeting February 2017
A Six Year Old's View of Pearl Harbor - December 7th, 1941
Our monthly Member Meetings typically include updates on important Museum news, a raffle, video presentations, a chance to visit with other Museum members, snacks, and a presentation by a featured speaker. Speakers may include military Veterans, historians, civic leaders, and other people with interesting stories to tell of their historical research or their aviation or military experiences.
February 15, 2017 Guest Speaker:
Whit Hall, Colonel, US Army (Retired)
A Six Year Old's View of Pearl Harbor - December 7th, 1941
Imagine being the six year old son of one of the early Army Air Corp Flight Surgeons living in base quarters at Hickam Air Field in the Territory of Hawaii in December 1941. Your father is on assignment accompanying a flight of B-17s being dispatched to the Philippines to reinforce General Douglas MacArthur's air defenses in response to Japan's continued build up in the Far East. Your family quarters back onto the main ship channel leading into Pearl Harbor and the U.S. Navy's Pacific Fleet anchored off Ford Island. You are outside playing on your bicycle when you see swarms of planes flying low overhead toward the ships moored nearby as well as aircraft and hangers at Hickam Field.
Whit Hall will convey what he witnessed on that day described by President Franklin D. Roosevelt as "a day that will live in infamy." Whit will share his view as that six year old on the bravery of affected families, the preparedness and lack of it, and the lessons learned for life on that Sunday morning and the days and nights that followed.
About Colonel Hall
Whitney Hall was born in Kansas City, Missouri and traveled the country following his father's many assignments. He graduated from High School in Amarillo, Texas and attended Texas A&M one year before entering the U.S. Military Academy at West Point. Whit's career as an Armor officer included teaching assignments at West Point and the National War College in Washington DC where he would earn a Masters Degree in Political Science at Georgetown University. He retired in 1982 while serving as the Installation Commander of the San Francisco Presidio. He and his wife Sigrid have resided in Petaluma for the past 20 years. Whit is an active member of the Petaluma Rotary Club.
Date
Wednesday, February 15, 2017
7:00 pm - 9:00 pm
LOCATION
3200 N. Laughlin Road
COST
Free for Members and Guests

UPCOMING EVENTS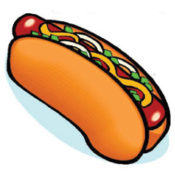 Thursday, May 2, 2019
Have a Hot Dog Lunch among the aircraft in our collection!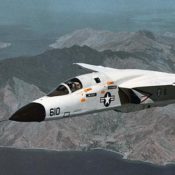 Wednesday, May 15, 2019
Guest Speaker Michael O-Brien: Innovations of the A-5 Vigilante Carrier Aircraft. At the Sonoma County Office of Education.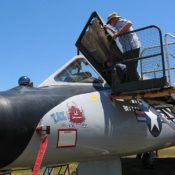 Saturday, May 18, 2019 - Sunday, May 19, 2019
Look inside the Blue Angels F-4N Phantom II Cockpit Simulator, the F-106 Delta Dart, the F-4C Phantom II, and the T-38 Talon!