Member Meeting August 2018
Air Force 1: Video Documentary
Our monthly Member Meetings typically include updates on important Museum news, a raffle, video presentations, a chance to visit with other Museum members, snacks, and a presentation by a featured speaker. Speakers may include military Veterans, historians, civic leaders, and other people with interesting stories to tell of their historical research or their aviation or military experiences.
Air Force 1: Video Documentary
Our Speaker, a retired Air Force One pilot, had to postpone his talk on this interesting assignment, so we will whet your appetite with a documentary on Air Force One and its operations.
Before the age of aviation, presidents mostly stayed close to Washington. The time and energy required for a long journey by rail or ship were better spent running the country. But starting with FDR, customized planes reserved specially for the president's use became an essential tool of the office, allowing face to face meetings with leaders all over the world and providing a rare place where serious work can be done without interruption. AIR FORCE 1 tells the complete story of the "flying oval office," from FDR's Guess Where II to the ultra-sophisticated 747-220B used by Bush and Clinton. Interviews with pilots and crew members provide a privileged look at how each president has used his plane, and a rare behind-the-scenes tour shows the incredible luxury and technology of the current jet. It even has an onboard operating room. Fasten your seat belts for a high-flying tour through the history of the most famous plane in the world.
Air Show Meeting at 6:00 immediately before the Member Meeting
The 2018 Wings Over Wine Country Air Show is almost here!
Each month we have an open Air Show meeting, just before the monthly Member Meeting. We talk about performers, volunteers, staffing, vendors, attractions, and all the other important things that go into an event like this. 
These meetings are your chance to find out what's happening, get a look at the plans, and contribute your own opinions and ideas. We encourage you to attend. 
The Air Show meetings take place at 6:00 p.m. and run through about 6:45 p.m., and are in the same room as the Member Meetings.
Find out more about our Member Meetings.
Date
Wednesday, August 15, 2018
7:00 pm - 9:00 pm
LOCATION
3200 N. Laughlin Road
COST
Free for Members and Guests

UPCOMING EVENTS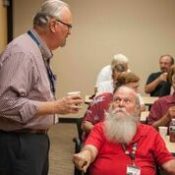 Wednesday, December 19, 2018
Holiday potluck party, and a chance to recognize those who have contributed in 2018!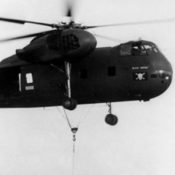 Wednesday, January 16, 2019
Scott Drew on the CH-37B Mojave helicopter in Viet Nam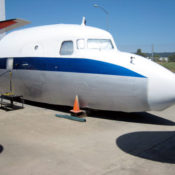 Saturday, February 16, 2019 - Sunday, February 17, 2019
Look inside this classic airliner!