Member Meeting April 2019
Memoirs of a Navy Major: Carrier Hornet Sunk, then Found
Our monthly Member Meetings typically include updates on important Museum news, a raffle, video presentations, a chance to visit with other Museum members, snacks, and a presentation by a featured speaker. Speakers may include military Veterans, historians, civic leaders, and other people with interesting stories to tell of their historical research or their aviation or military experiences.
April 17, 2019 Guest Speaker: Richard Nowatzki – Memoirs of a Navy Major: Carrier Hornet Sunk, then Found
When he was a 19-year-old seaman and had been in the Navy for about a year and a half, Richard Nowatzki's ship USS Hornet (CV 8) was mortally wounded in the intense World War II Battle of the Santa Cruz Islands. In this first-hand account, from his book Memoirs of a Navy Major, Nowatzki shares his experiences in the extraordinarily brutal and dangerous environment of combat at sea. Hornet had survived the first wave of a massive coordinated assault. But the ship and her crew were still in peril. Hornet then suffered a devastating second attack that left her dead in the water. An evacuation of the massive ship then took place in the face of the approaching enemy who eventually sank the carrier. This is an often graphic account of a junior Sailor experiencing the horror of war and contemplating his own mortality at an early age.
NEWS FLASH: The sunken Hornet was found in February 2019! A CBS news clip of the discovery will be shown.
About Richard Nowatzki
Richard was born in Freeport, Illinois, in 1923 but soon moved to Chicago. He graduated high school in June 1941 and enlisted in the U.S. Navy. As a young seaman fresh out of boot camp, Nowatzki became a plankowner of the aircraft carrier USS Hornet (CV 8). He served aboard the ship through commissioning, the famed Doolittle Raid, the Battle of Midway, and was aboard when Hornet was sunk by the enemy in October 1942. Richard went on to a very successful U.S. Navy career eventually retiring in 1973 as a Lieutenant Commander.  
Air Show Meeting at 6:00 immediately before the Member Meeting
The 2019 Wings Over Wine Country Air Show is being planned!
Each month we have an open Air Show meeting, just before the monthly Member Meeting. We talk about performers, volunteers, staffing, vendors, attractions, and all the other important things that go into an event like this. 
These meetings are your chance to find out what's happening, get a look at the plans, and contribute your own opinions and ideas. We encourage you to attend. 
The Air Show meetings take place at 6:00 p.m. and run through about 6:45 p.m., and are in the same room as the Member Meetings. There will be no Air Show meeting in May.
Find out more about our Member Meetings.
Date
Wednesday, April 17, 2019
7:00 pm - 9:00 pm
LOCATION
3200 N. Laughlin Road
COST
Free for Members and Guests

UPCOMING EVENTS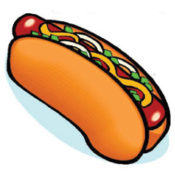 Thursday, April 4, 2019
First of the season! Have a Hot Dog Lunch among the aircraft in our collection!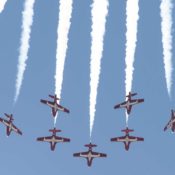 Wednesday, April 17, 2019
Help Plan the 2019 Wings Over Wine Country Air Show!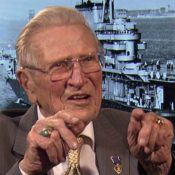 Wednesday, April 17, 2019
Memoirs of a Navy Major: Carrier Hornet Sunk, then Found