Member Meeting
Speaker Steve Gilford on the Life & Times of Henry J. Kaiser
Our monthly Member Meetings typically include updates on important Museum news, a raffle, video presentations, a chance to visit with other Museum members, snacks, and a presentation by a featured speaker. Speakers may include military Veterans, historians, civic leaders, and other people with interesting stories to tell of their historical research or their aviation or military experiences.
January 18: Historian Steve Gilford on Henry J. Kaiser
There is very little in 21st century California that has not been touched, if not shaped, by Henry Kaiser. The extraordinary loyalty he earned from as many as 300,000 employees and his active support of labor unions were just two aspects of what made him remarkable. Because of his popularity with the working people of America, in 1944 he was Franklin Roosevelt's personal choice as the man to replace him in the Oval Office. Steve Gilford tells how this came about and how Kaiser's influence, often not recognized, continues to reverberate through society.
About Steve Gilford
Steve Gilford, author, historian and filmmaker is also Senior History Consultant to Kaiser Permanente. He's lectured on Henry Kaiser, the shipyards and on the Kaiser Health Plan at colleges, museums and community groups. He was the history consultant for the Oakland Museum of California's retrospective on the life of Kaiser, "Think Big: Henry J. Kaiser". Steve has been interviewed on a variety of US and European television and radio programs. He is also on the Board of the Richmond Museum of History which is restoring the Kaiser-built Victory ship, SS Red Oak Victory. His most recent book is "Build 'Em by The Mile, Cut 'Em Off by the Yard: How Henry Kaiser and the Rosies Helped Win WW II".
Date
Wednesday, January 18, 2017
7:00 pm - 9:00 pm
LOCATION
3200 N. Laughlin Road
COST
Free for Members and Guests

UPCOMING EVENTS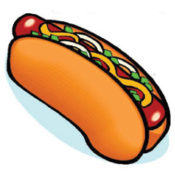 Thursday, May 2, 2019
Have a Hot Dog Lunch among the aircraft in our collection!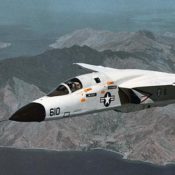 Wednesday, May 15, 2019
Guest Speaker Michael O-Brien: Innovations of the A-5 Vigilante Carrier Aircraft. At the Sonoma County Office of Education.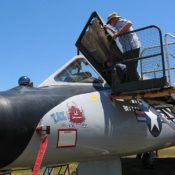 Saturday, May 18, 2019 - Sunday, May 19, 2019
Look inside the Blue Angels F-4N Phantom II Cockpit Simulator, the F-106 Delta Dart, the F-4C Phantom II, and the T-38 Talon!