30th Anniversary & Volunteer Celebration
Saturday, July 13, 2019 @ 1:30 pm - 5:00 pm -
Come Celebrate with us this Saturday, July 13th from 1:30 to 5pm.
Let's get together to celebrate PCAM's 30th Anniversary and all of our amazing volunteers and members. We know we couldn't do what we do without all of you. We have many people who come out and help at a moment's notice and we appreciate you very much.
The 30th celebration will include a BBQ lunch with chicken, ribs and all the trimmings. There will be stories from our founders, long term members and volunteers.
The celebration will be at the museum in the Butler Hanger on Saturday July 13th from 1:30 to 5pm. There will be a large screen showing past key Air Show and museum events.
Bring a friend who may be interested in becoming a member or volunteer and get a raffle ticket. We will be drawing for some nice raffle prizes like lunches dinners, as well as a couple of special prizes to be announced at the event.
Come out to a great celebration and fun day to remember how and why the museum was founded.
There is no cost to attend, since this is a thank you to all members and volunteers.
Date
Saturday, July 13, 2019
1:30 pm - 5:00 pm
LOCATION
One Air Museum Way
UPCOMING EVENTS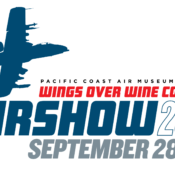 Saturday, September 28, 2019 - Sunday, September 29, 2019
The best family fun in the North Bay! Spectacular performers and static display aircraft!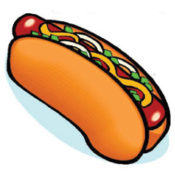 Thursday, October 3, 2019
Last chance this season! Have a Hot Dog Lunch among the aircraft in our collection!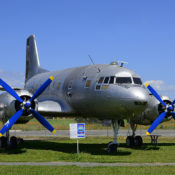 Saturday, October 19, 2019 - Sunday, October 20, 2019
Look inside some of our classic aircraft!