Flight Wing News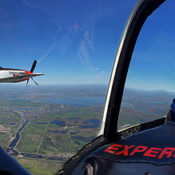 March 19, 2017
Leader of the Flight Wing at the Pacific Coast Air Museum Describes A Formation Flight Between Two Classic Warbirds And Explains What Makes Flying In Formation So Special.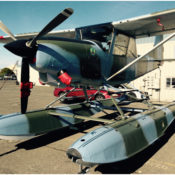 March 13, 2017
Airworthy SIAI Marchetti SM.1019 Donated to Pacific Coast Air Museum
A FAMILY-FRIENDLY PLACE WITH HISTORY YOU CAN TOUCH!
There's always something great going on at the Pacific Coast Air Museum. We have Open Cockpit weekends once a month,  special events throughout the year, and regular hot dog lunches. We host school field trips, special group tours, birthday parties, and family get-togethers, all among our collection of historic aircraft and educational exhibits.
VISIT PCAM