Aircraft
July 9, 2019
We have been offered a 1948 Bellanca 14-13.
July 1, 2019
Prepping and Flying the IL-14 Crate: Cold War Soviet Bloc Transport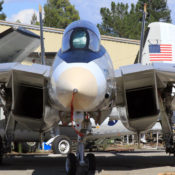 June 1, 2019
F-14 Tomcat Arrival, and an Unexpected Discovery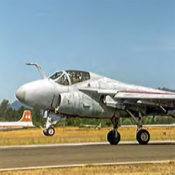 May 1, 2019
The PCAM Collection Grows Quickly with Additions from the US Navy, Air Force, and Former Soviet Union.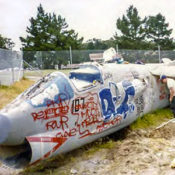 April 1, 2019
PCAM Gets its First Aircraft: An A-26 Invader and the "Plane in the Park" F-8 Crusader
A FAMILY-FRIENDLY PLACE WITH HISTORY YOU CAN TOUCH!
There's always something great going on at the Pacific Coast Air Museum. We have Open Cockpit weekends once a month,  special events throughout the year, and regular hot dog lunches. We host school field trips, special group tours, birthday parties, and family get-togethers, all among our collection of historic aircraft and educational exhibits.
VISIT PCAM