Santa Fly-In
Watch Santa Claus land at the Museum in a helicopter!
Thanks to the generous sponsorship by Active 20-30 of Santa Rosa, Santa and Mrs. Claus will be flying in on a helicopter provided by Helico Sonoma around 11:00 AM. This free event is open to the public, and will feature all kinds of great things and holiday cheer:
Free bags of goodies for the kids
A chance for kids to whisper their holiday wishes into Santa's ear
An air slide and jumpee house
Food like that at our Hot Dog Thursdays will be available, plus some special additions.
Open-cockpit aircraft will be open so you and the kids can look inside
The Gift Shop will be open, with wonderful toys and other gift ideas.
No Charge for Admission
This is PCAM's holiday gift to the community, and we will not be charging admission.
When
Our gates will open at 10:00 a.m. Santa and Mrs. Claus will arrive around 11:00. Their actual arrival time may vary, depending on weather, helicopter availability, and the many scheduling issues that arise around working with reindeer and elves. They will be leaving around 2:00 or whenever there are no more kids to talk to, so come early! 
This is an outdoor event, so watch the weather reports and dress appropriately.
Sponsored By Active 20-30 of Santa Rosa, #50, the Codding Foundation, and Helico Sonoma.
For Your Security
Backpacks, ice chests, dogs, and other animals are not allowed. Only guide dogs and certified companion animals are allowed.
Founded in 1989, the Pacific Coast Air Museum is a nonprofit 501(c)(3) organization, Tax ID 68-0216262.
Date
Saturday, December 16, 2017
10:00 am - 2:00 pm
LOCATION
One Air Museum Way
COST
No Charge.

UPCOMING EVENTS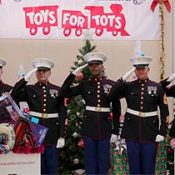 Monday, November 13, 2017 - Sunday, December 10, 2017
PCAM and Marine Corps League Detachment 686 are collecting toys for fire victims. Donate and get a free Museum admission!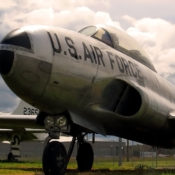 Saturday, November 18, 2017 - Sunday, November 19, 2017
Look inside some of our classic aircraft!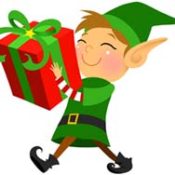 Friday, November 24, 2017 - Sunday, November 26, 2017
Only November 24, 25, & 26!