Open Cockpit: Public Heroes Weekend, September 16-17
Look inside some of our classic aircraft!
Open Cockpit: September 2017
Look inside these vintage aircraft, and learn about their history from the crews who have lovingly restored them.
On September 16 & 17, take a look inside two aircraft whose heroic crews used them to save lives, protect property, and promote the overall public welfare throughout California and the American West. This month we are honoring the unsung heroes who are always standing by to attack fires from the air and to evacuate the sick and injured from car accidents and other disasters. Come and take a look at some of the aircraft that make it possible for us to live our lives in great safety and confidence, knowing that when the worst happens a competent and dedicated aviator can be on hand within minutes to help us.
This month, you'll see inside Tanker 84, a former US Navy S-2A antisubmarine aircraft converted by the California Department of Forestry to drop fire retardant on wildfires. You'll also see inside the REACH air ambulance helicopter, which was used for years to evacuate injured people from accident scenes and to transport critically ill patients between hospitals. 
Find out more about the S-2A Tracker aerial tanker. The REACH air ambulance helicopter is so new to our collection that we don't have a web page dedicated to it yet!
Open Cockpit weekends at the Pacific Coast Air Museum are your chance to get up close to selected aircraft and look inside. We raise the canopies and open the doors to give you an unobstructed view so you can see what a genuine fighter plane, attack plane, transport, helicopter, or other type is like from the inside!
Don't Miss the Next Open Cockpit Weekend
Date
Saturday, September 16, 2017 - Sunday, September 17, 2017
10:00 am - 4:00 pm
LOCATION
One Air Museum Way
COST
Standard Museum entry donations apply

UPCOMING EVENTS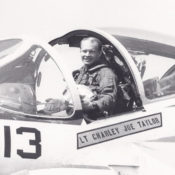 Wednesday, January 17, 2018
Charley Taylor on Operation Linebacker II: Richard Nixon's Finest Hour?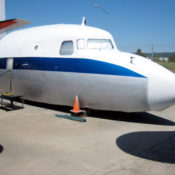 Saturday, February 17, 2018 - Sunday, February 18, 2018
Look inside this classic airliner!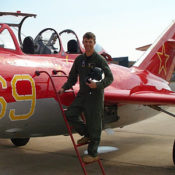 Wednesday, February 21, 2018
Bret Davenport: The Experiences of a Lucky Flight Test Engineer / Test Pilot