North Bay Science Discovery Day
PCAM is an exhibitor at this fun kid-friendly science event!
What is the North Bay Science Discovery Day?
Their mission is to stimulate the excitement of learning Science, Technology, Engineering, and Math (STEM) in North Bay youth during their most formative years, and to use exciting hands-on activities with some of the seemingly ordinary things that surround us but hold the secret of scientific understanding and success in modern life.
Find out more about the the North Bay Science Discovery Day: http://www.northbayscience.org/
What does the Pacific Coast Air Museum offer at this event?
PCAM is an exhibitor at this fantastic educational event. In the past we have brought our Blue Angels Cockpit Simulator so kids can sit in it to see and touch the actual instruments that made an F-4 Phantom fighter jet fly!
Real fighter pilots and other aviators will be on hand to explain all the controls. You can ask them about their experiences flying for the military, commercial airlines, or just as recreational pilots. 
We provide an unparalleled opportunity for kids who love planes to hear the real story from real pilots. Lots of kids who never thought twice about flying come away from our exhibit with a new interest and desire to learn more!
More Information About this Event
Discovery Days are the Bay Area Science Festival's hands-on science days for families. Discovery Days are free and open to the public. Each year hundreds of exhibitors participate by offering non-stop experiments, interactive games and activities, live entertainment, and encounters with live and unique animals and specimens. There are three Discovery Days each year, one in the North Bay, one in the South Bay or East Bay (depending on the year), and one in San Francisco's AT&T Park. Ours is the North Bay Science Discovery Day, and it is located at the Sonoma County Fairgrounds in Santa Rosa.
The first North Bay Science Discovery Day was attended by 4,000 people.  The attendance at the second event doubled to 8,000.  In 2013, over 10,000 people attended.  In 2014 and 2015, over 12,000 attended. In 2016, we estimate 15,000 people were in attendance — in spite of the rain!
There are about 100 exhibitors with hands-on activities for kids to do. These are located around the fairgrounds in FIVE different buildings as well as the outdoor lawn space. Use your printed program or the Walkabout App, and plan to see all of the exhibit areas!
Find out more about the the North Bay Science Discovery Day: http://www.northbayscience.org/
Date
Saturday, October 28, 2017
10:00 am - 4:00 pm
LOCATION
1350 Bennett Valley Road
UPCOMING EVENTS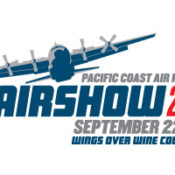 Saturday, September 22, 2018 - Sunday, September 23, 2018
The best family fun in the North Bay! Spectacular performers and static display aircraft!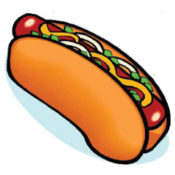 Thursday, October 4, 2018
Last chance this season! Have a Hot Dog Lunch among the aircraft in our collection!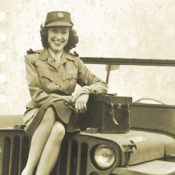 Wednesday, October 17, 2018
Author Jeane Slone on Female War Correspondents in WWII