Member Meeting September 2017
Wednesday, September 20, 2017 @ 7:00 pm - 9:00 pm -
The SA-2 SAM and the North Vietnam Air War
Our monthly Member Meetings typically include updates on important Museum news, a raffle, video presentations, a chance to visit with other Museum members, snacks, and a presentation by a featured speaker. Speakers may include military Veterans, historians, civic leaders, and other people with interesting stories to tell of their historical research or their aviation or military experiences.
September 20, 2017: The SA-2 SAM and the North Vietnam Air War
PCAM Board President C J Stevens and Board Member Andy Werback share their perspectives about the notorious SA-2 surface-to-air missile (NATO designation "Guideline") as used against U.S. aircraft during the air war over North Vietnam from 1965 through 1973. C J will speak from his experience as a USAF F-4 Phantom pilot and Andy will share his insights as a former defense industry electrical engineer
The Soviet designed SA-2 SAM was developed in the mid 1950s. It came into prominence in 1960 with the downing of an American U-2 high altitude reconnaissance plane over the Soviet Union and again in 1962 when one shot down another U-2 during the Cuban Missile Crisis.
The SA-2 was deployed to North Vietnam in 1965 to defend the capital Hanoi and the port city of Haiphong against U.S. air strikes. Although AAA (anti-aircraft artillery) is credited with downing more aircraft during the Vietnam War, the SA-2 threat forced the US to change its tactics, and initially was credited with hitting USAF, USN, and USMC planes once for every fifteen of these missiles that were launched over North Vietnam.
Andy will describe the extensive electronic programs designed, tested and rapidly deployed to counter the Soviet threat. C J will talk from his perspective of attacking targets and defeating SA-2 launches using those electronics systems and aerial tactics.
About our Speakers
Lt. Colonel C J Stephens (USAF, ret.) is a native of Sonoma County who has been flying for more than 60 years. He has extensive experience in Unlimited air racing venues and has served as the Safety Pilot and Race Starter for the Sport Class in Reno. He flew 232 combat missions in Vietnam and accumulated nearly 3000 hours in the F-4 Phantom. He is a test pilot and is active with the Experimental Aircraft Association.
Andy and his wife Sam were both Silicon Valley software engineers schooled at UC Davis. Andy spent 35 years doing technical engineering, some of which involved detecting and defeating the Soviet SA-2 missile. Andy is an active pilot and has built and flown his own kit-built experimental aircraft.
Find out more about our Member Meetings.
Date
Wednesday, September 20, 2017
7:00 pm - 9:00 pm
LOCATION
3200 N. Laughlin Road
COST
Free for Members and Guests

UPCOMING EVENTS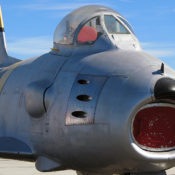 Saturday, July 21, 2018 - Sunday, July 22, 2018
Look inside these historic aircraft of the Korean War era!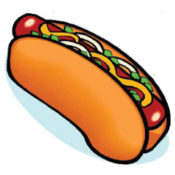 Thursday, August 2, 2018
Have a Hot Dog Lunch among the aircraft in our collection!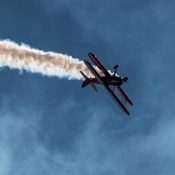 Wednesday, August 15, 2018
Help Plan the 2018 Wings Over Wine Country Air Show!