Member Meeting October 2018
Author Jeane Slone on Female War Correspondents in WWII
Our monthly Member Meetings typically include updates on important Museum news, a raffle, video presentations, a chance to visit with other Museum members, snacks, and a presentation by a featured speaker. Speakers may include military Veterans, historians, civic leaders, and other people with interesting stories to tell of their historical research or their aviation or military experiences.
October 17, 2018: 1 Author Jeane Slone on Female War Correspondents in WWII
There were 127 brave World War II female war correspondents, who went above and beyond to capture the events of the war to inform the people on the home front. These women fought against condemnation and hostility from male officers in order to perform their jobs, and proved time and again that they were equal to male reporters. Jeane Slone, author and PCAM member, will show slides of the adventures of women photographers in several theaters of war.
About our Speaker
Jeane Slone is a board member of the California Redwood Writer's Club, a member of the Healdsburg Literary Guild, and a member of the Pacific Coast Air Museum and the SS Jeremiah O'Brien. She is a partner in ESL Publishing, a dedicated company that prints quality books for second-language learners (www.eslpublishing.com). She is also a volunteer tutor for the Library Literacy Program. Ms. Slone has published four historical novels:
She Flew Bombers During WW II, winner of the national 2012 Indie Book Award (also available as an audio book through audible.com).
She Built Ships During WW II, which is also available in an ESL version with a workbook.
She Was An American Spy During WW II and
She Was a WW II Photographer Behind Enemy Lines.
Jeane's books have been optioned by a Hollywood producer for a TV series titled "War Gals: Unsung American Heroines." For more information, please visit the author's website: www.jeaneslone.com
Date
Wednesday, October 17, 2018
7:00 pm - 9:00 pm
LOCATION
3200 N. Laughlin Road
COST
Free for Members and Guests

UPCOMING EVENTS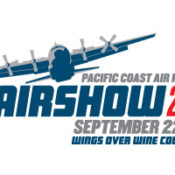 Saturday, September 22, 2018 - Sunday, September 23, 2018
The best family fun in the North Bay! Spectacular performers and static display aircraft!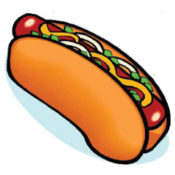 Thursday, October 4, 2018
Last chance this season! Have a Hot Dog Lunch among the aircraft in our collection!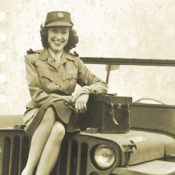 Wednesday, October 17, 2018
Author Jeane Slone on Female War Correspondents in WWII