Member Meeting November 2017
Nominations for Board of Directors, News about the Move, and Air Show Kickoff Meeting
Our monthly Member Meetings typically include updates on important Museum news, a raffle, video presentations, a chance to visit with other Museum members, snacks, and a presentation by a featured speaker. Speakers may include military Veterans, historians, civic leaders, and other people with interesting stories to tell of their historical research or their aviation or military experiences.
November 15, 2017 Meeting: Nominations for Board of Directors, News about the Move, Air Show Meeting
Our guest speaker originally scheduled for the November meeting is being rescheduled for 2018 as a result of the October fires. Although he did not lose his home, he has devoted most of his time to others in his life who did. 
Each year, our November meeting includes nominations for candidates for the Pacific Coast Air Museum Board of Directors. Each candidate will have an opportunity to speak, so you can hear straight from them about the issues they think are most important. We will also take nominations from the floor, and anyone so nominated will get a chance to speak as well.
We will also get an update from Museum President C J Stephens regarding the intended move of the Museum to new quarters right next door. Things are looking good in that arena and you will likely want to hear C J's announcements.
And time permitting, outgoing Speaker Coordinator Charley Taylor would like to issue a challenge to the PCAM membership. He requests that all those in attendance share the best aviator call signs they have used, earned, or heard of during their flying days. Charley's own call sign was "Hong Kong." However, he is not quite ready to share how he came by that moniker. To get you thinking, he provides these call signs for your consideration: Sly, Frodo, Sweaty & Roll On, Teen Angel, Lurch, and Rookie. Bring your memory banks and share some of those aviation nick names.
Air Show Kickoff Meeting at 6:00
Attend the 2018 Wings Over Wine Country Air Show kickoff meeting immediately prior to the Member Meeting, at 6:00 at the same location.
We encourage anyone with an interest in the Air Show to attend, hear the 2018 plans as they are shaping up, and share their own ideas for shaping next year's big show. We'll be discussing the potential performers, location ideas, and more, so show up at Columbia Distributing at 6:00 p.m. and discover what's going on.
Date
Wednesday, November 15, 2017
7:00 pm - 9:00 pm
LOCATION
3200 N. Laughlin Road
COST
Free for Members and Guests

UPCOMING EVENTS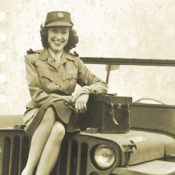 Wednesday, October 17, 2018
Author Jeane Slone on Female War Correspondents in WWII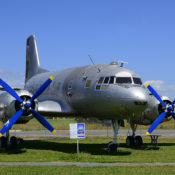 Saturday, October 20, 2018 - Sunday, October 21, 2018
Look inside some of our classic aircraft!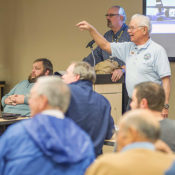 Wednesday, November 14, 2018
Special date, the second Wednesday of the month. Speaker and topic to be announced.