Member Meeting May 2018
Robert Nance on Army Huey Pilot Training and Missions: It's Not If, It's When
Our monthly Member Meetings typically include updates on important Museum news, a raffle, video presentations, a chance to visit with other Museum members, snacks, and a presentation by a featured speaker. Speakers may include military Veterans, historians, civic leaders, and other people with interesting stories to tell of their historical research or their aviation or military experiences.
Robert Nance: US Army UH-1 Huey Pilot, Vietnam
About Robert Nance
Robert Nance was raised and schooled in Napa, graduating High School in 1963. He joined the US Army while attending junior college in December 1967. He received his Army wings in December 1968. After completing his one-year combat tour in Vietnam, Bob served as flight instructor at Hunter Army Airfield in Savannah, Georgia. Bob returned to Napa to join the Napa Fire Department in 1971. In 1975 he joined the National Guard and returned to flying, conducting combat "medevac" missions in Bosnia in 1998-1999. Having survived a 2001 crash at Mt. Shasta flying search and rescue, Bob left active duty that year and also retired from the Napa Fire Department. He has accumulated approximately 8000 flying hours and earned, as he puts it, "a bunch of attaboys and aww shucks" over his six decades of flying.
Air Show Meeting at 6:00 immediately before the Member Meeting
The 2018 Wings Over Wine Country Air Show is being planned!
Each month we have an open Air Show meeting, just before the monthly Member Meeting. We talk about performers, volunteers, staffing, vendors, attractions, and all the other important things that go into an event like this. 
These meetings are your chance to find out what's happening, get a look at the plans, and contribute your own opinions and ideas. We encourage you to attend. 
The Air Show meetings take place at 6:00 p.m. and run through about 6:45 p.m., and are in the same room as the Member Meetings.
Find out more about our Member Meetings.
Date
Wednesday, May 16, 2018
7:00 pm - 9:00 pm
LOCATION
3200 N. Laughlin Road
COST
Free for Members and Guests

UPCOMING EVENTS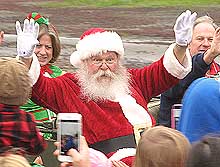 Saturday, December 8, 2018
Look inside these historic aircraft!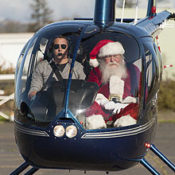 Saturday, December 8, 2018
Watch Santa Claus land at the Museum in a helicopter!