Member Meeting May 2017
Andy Werback on Building an Oshkosh Grand Champion
Our monthly Member Meetings typically include updates on important Museum news, a raffle, video presentations, a chance to visit with other Museum members, snacks, and a presentation by a featured speaker. Speakers may include military Veterans, historians, civic leaders, and other people with interesting stories to tell of their historical research or their aviation or military experiences.
May 17, 2017 Guest Speaker: Andy Werback on Building an Oshkosh Grand Champion
The Wright Brothers worked from their bicycle shop producing their flying machines. That same spirit is alive and well in hangars and garages around the country today. Andy Werback is among an active group of local pilots inspired to build experimental aircraft from kits using their own hands, tools and knowledge of aviation. In the last few years, Andy built and flew his Lancair Legacy that was awarded the "Gold Lindy" Grand Champion award at the 2012 Experimental Aircraft Association (EAA) AirVenture at Oshkosh, Wisconsin.
Join us on Wednesday evening, May 17 as Andy shares an overview of experimental aircraft building. He will provide a background of what the Oshkosh show is all about, give us insight into judging aircraft, explain why he and fellow pilots build experimental kit aircraft from plans, and tell us what makes his Lancair Legacy unique and what it takes to fine-tune an aircraft for the Gold.
About Andy Werback
Andy Werback is from China Lake, California, home of Naval Air Weapons Station China Lake. He and wife Sam call Sebastopol home. Daughter Katie is a U.S. Army Engineer currently serving in Europe. Andy is a retired software engineer who spent 35 years programming embedded computers. He earned his BS and Master's degrees in Electrical Engineering from U.C. Davis where he also began his flight training 43 years ago. His kit building aircraft expertise has been further recognized by the EAA which has named Andy as EAA Oshkosh homebuilt judge. Andy is also credited with 600 hundred more light aircraft takeoffs than landings.
Date
Wednesday, May 17, 2017
7:00 pm - 9:00 pm
LOCATION
3200 N. Laughlin Road
COST
Free for Members and Guests

UPCOMING EVENTS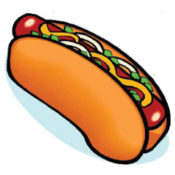 Thursday, June 7, 2018
Have a Hot Dog Lunch among the aircraft in our collection!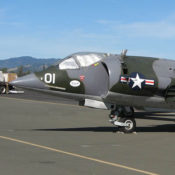 Saturday, June 16, 2018 - Sunday, June 17, 2018
Get a close look inside this famous VSTOL jump jet!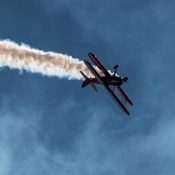 Wednesday, June 20, 2018
Help Plan the 2018 Wings Over Wine Country Air Show!