Member Meeting March 2017
Jonna Doolittle Hoppes on An Evening With the Doolittles
Our monthly Member Meetings typically include updates on important Museum news, a raffle, video presentations, a chance to visit with other Museum members, snacks, and a presentation by a featured speaker. Speakers may include military Veterans, historians, civic leaders, and other people with interesting stories to tell of their historical research or their aviation or military experiences.
March 15, 2017 Guest Speaker: Jonna Doolittle Hoppes on An Evening with the Doolittles
Our March 15th guest speaker is author Jonna Doolittle Hoppes who will join us to share stories of Jimmy Doolittle and his wife Joe. As the granddaughter of General Doolittle, she is eminently qualified to talk about the man as a son, husband, father and grandfather. April 18th marks the 75th anniversary of "Doolittle's Tokyo Raiders" flying off the flight deck of the USS Hornet to bomb the Japanese mainland just four months after the attack on Pearl Harbor. Jonna will cover Jimmy's many accomplishments in aviation as well as his philosophy of life.
About Jonna Doolittle Hoppes
Jonna Doolittle Hoppes is the founder and executive director of The Doolittle Foundation, an organization dedicated to making US military history available to students. She is currently involved in developing lesson plans for teachers in public, private and home school settings and in setting up programs that link veterans with local schools. Her lectures are focused on encouraging veterans to record their individual histories. Ms. Doolittle Hoppes is the author of two books. Calculated Risk: The Extraordinary Life of Jimmy Doolittle is a memoir of her famous grandfather and his equally extraordinary wife. Her second book, Just Doing My Job is a collection of biographical stories from World War II. She is on the boards of three key historical foundations and museums, and an advisor to the Flying Tiger Historical Foundation. Autographed copies of her books will be for sale at the meeting.
Date
Wednesday, March 15, 2017
7:00 pm - 9:00 pm
LOCATION
3200 N. Laughlin Road
COST
Free for Members and Guests

UPCOMING EVENTS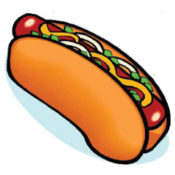 Thursday, June 7, 2018
Have a Hot Dog Lunch among the aircraft in our collection!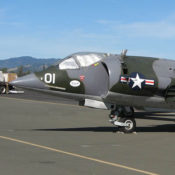 Saturday, June 16, 2018 - Sunday, June 17, 2018
Get a close look inside this famous VSTOL jump jet!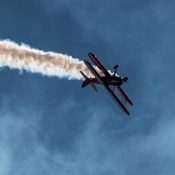 Wednesday, June 20, 2018
Help Plan the 2018 Wings Over Wine Country Air Show!