Member Meeting June 2017
Christina Olds on Maj. Gen. Robert Olds and the Advent of Air Power
Our monthly Member Meetings typically include updates on important Museum news, a raffle, video presentations, a chance to visit with other Museum members, snacks, and a presentation by a featured speaker. Speakers may include military Veterans, historians, civic leaders, and other people with interesting stories to tell of their historical research or their aviation or military experiences.
June 21, 2017 Guest Speaker: Christina Olds on Maj. Gen. Robert Olds and the Advent of Air Power
Christina Olds returns to give us an update on her preparations in writing about the remarkable life and career of Army Air Corps Maj. Gen. Robert Olds (1896-1943) – her grandfather and father of Robin Olds.
Although Brig. Gen. Robin Olds became famous as a fighter pilot and leader in WWII and Vietnam, his father Robert was a far more major player in the history of military aviation. The presentation will take us through the early days of the aviation pioneers, through Robert's time as a pursuit pilot in WWI, and his crucial time as aide to Billy Mitchell, which led to the development of long-range air power. Maj. Gen. Robert Olds then became the first commander of the first squadron of B-17s, the architect and commander of the Ferrying Command, and head of the 2nd Air Force before his untimely death from heart disease in 1943.
About Christina Olds
In 2010, Christina published a memoir of her father's life titled Fighter Pilot; The Memoirs of a Legendary Ace Robin Olds. The book became a national bestseller, heralded by reviewers and readers as an exceptionally literary and lyrical biography. She is now working on her second book, the story of her grandfather, Maj. Gen. Robert Olds, an instrumental leader in the development of early air power and the U.S. Air Force. She is also writing and narrating a documentary on her father's WWII experience, in partnership with the Fagen Fighters WWII Museum in Granite Falls, Minnesota.
A Vassar College graduate with a degree in creative writing, Christina is a sought-after speaker at Air Force bases, aviation museums and air shows, both nationally and abroad, and is dedicated to furthering her father's legacy to inspire today's active duty fighter pilots around the world. She is a past Director of Operations for the Pacific Coast Air Museum and now lives in Sacramento, CA.
Date
Wednesday, June 21, 2017
7:00 pm - 9:00 pm
LOCATION
3200 N. Laughlin Road
COST
Free for Members and Guests

UPCOMING EVENTS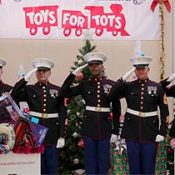 Monday, November 13, 2017 - Sunday, December 10, 2017
PCAM and Marine Corps League Detachment 686 are collecting toys for fire victims. Donate and get a free Museum admission!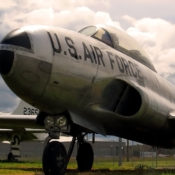 Saturday, November 18, 2017 - Sunday, November 19, 2017
Look inside some of our classic aircraft!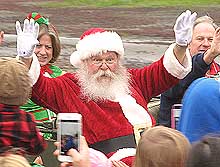 Saturday, December 16, 2017
Look inside these historic aircraft!