Member Meeting July 2017
Dr. Stephen K. Robinson, UC Davis: Humans in Space - Past, Present and Future
Our monthly Member Meetings typically include updates on important Museum news, a raffle, video presentations, a chance to visit with other Museum members, snacks, and a presentation by a featured speaker. Speakers may include military Veterans, historians, civic leaders, and other people with interesting stories to tell of their historical research or their aviation or military experiences.
July 19, 2017 Guest Speaker: Dr. Stephen K. Robinson, UC Davis: Humans in Space - Past, Present and Future
Dr. Stephen K. Robinson will share stories involving his 37 years at NASA as scientist, manager, engineer and astronaut. Having flown on four space shuttle missions and made three spacewalks, Dr. Robinson offers his unique and extensive expertise in spacecraft systems, operational safety, space robotics, aerodynamics, and fluid physics. He recently met with a group of PCAM Flight Wing STEM students on a campus visit to UC Davis.
About Dr. Stephen K. Robinson
Professor and Chair – UC Davis Department of Mechanical and Aerospace Engineering and  Director – UC Davis for Human Robotics/Vehicle Integration and Performance
Before joining the faculty at UC Davis in 2012, Stephen Robinson spent 37 years at NASA. He now directs the UC Davis Center for Human/Robotic/Vehicle Integration and Performance, where students pursue research in Human/Systems Engineering, Human Spaceflight, Aviation Safety, Human/Robotic Integration, and UAV applications. Dr. Robinson also serves as Chair of the Mechanical and Aerospace Engineering Department. As a NASA Astronaut, Dr. Robinson has received numerous awards, including NASA's highest honor, the Distinguished Service Medal. Robinson is a UC Davis alumnus in Mechanical and Aeronautical Engineering (B.S., 1978) and received his M.S. and Ph.D. in turbulence physics from Stanford University in Mechanical and Aero/Astro Engineering (1986, 1990).
Date
Wednesday, July 19, 2017
7:00 pm - 9:00 pm
LOCATION
3200 N. Laughlin Road
COST
Free for Members and Guests

UPCOMING EVENTS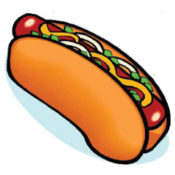 Thursday, June 7, 2018
Have a Hot Dog Lunch among the aircraft in our collection!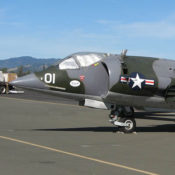 Saturday, June 16, 2018 - Sunday, June 17, 2018
Get a close look inside this famous VSTOL jump jet!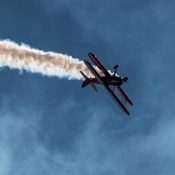 Wednesday, June 20, 2018
Help Plan the 2018 Wings Over Wine Country Air Show!