Member Meeting January 2018
Charley Taylor on Operation Linebacker II: Richard Nixon's Finest Hour?
Our monthly Member Meetings typically include updates on important Museum news, a raffle, video presentations, a chance to visit with other Museum members, snacks, and a presentation by a featured speaker. Speakers may include military Veterans, historians, civic leaders, and other people with interesting stories to tell of their historical research or their aviation or military experiences.
January 17, 2018 Guest Speaker: Operation Linebacker II: Richard Nixon's Finest Hour?
The air war over North Vietnam began in August 1964 and ended essentially on December 29, 1972 – but officially 45 years ago on January 27, 1973. Charley will talk about his personal experiences during two combat cruises aboard USS Enterprise (CVN-65) with Attack Squadron One Nine Six (VA-196) in 1971-72 and 1972-73. He will share his own perspective of the war as he focuses on events leading up to Operation Linebacker II, during which the full capabilities of US Air Force, US Navy, and US Marine Corps air power were used for eleven days and nights.  The Christmas bombings resulted in the signing of peace accords between North Vietnam and the United States, ending a war that left more than 58,200 American names on the wall in Washington DC.
About Charley Taylor
Charley, born in Kansas, is the son of an Army Air Corps, Pearl Harbor survivor who retired as an Air Force Master Sergeant in 1947. Charley joined the Navy in 1967 prior to graduation from Arizona State University in 1968 with a BS in Political Science.  He received his Navy Wings in 1969. He flew the Grumman A-6 Intruder during two combat cruises to Vietnam while assigned to Attack Squadron One Nine Six (VA-196) aboard USS Enterprise (CVN-65).
Find out more about our Member Meetings.
Date
Wednesday, January 17, 2018
7:00 pm - 9:00 pm
LOCATION
3200 N. Laughlin Road
COST
Free for Members and Guests

UPCOMING EVENTS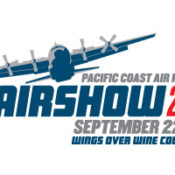 Saturday, September 22, 2018 - Sunday, September 23, 2018
The best family fun in the North Bay! Spectacular performers and static display aircraft!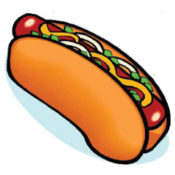 Thursday, October 4, 2018
Last chance this season! Have a Hot Dog Lunch among the aircraft in our collection!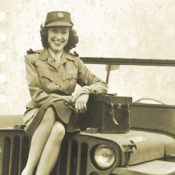 Wednesday, October 17, 2018
Author Jeane Slone on Female War Correspondents in WWII