Member Meeting December 2017
Wednesday, December 20, 2017 @ 7:00 pm - 9:00 pm -
Holiday potluck party, and a chance to recognize those who have contributed in 2017!
Our monthly Member Meetings typically include updates on important Museum news, a raffle, video presentations, a chance to visit with other Museum members, snacks, and a presentation by a featured speaker. Speakers may include military Veterans, historians, civic leaders, and other people with interesting stories to tell of their historical research or their aviation or military experiences.
December 20, 2017 Member Meeting, Awards Ceremony, and Holiday Party
Mark your calendar for the Holiday Party on Wednesday, December 21!
We're celebrating another great year, the holiday season, and a look ahead to the great things yet to come. 
The party will take the place of our regular monthly member meeting and will be at the usual time and place.
Awards Ceremony
Several special awards will be presented including Volunteer of the Year and the annual Presidential Award.
Potluck Guidelines: Bring Your Favorite Dish, to Serve Ten
Bring whatever dish you like: main courses, appetizers, salads, sides, or the ever-popular desserts. Just make sure you bring enough to serve ten people.
Please bring a serving utensil for your dish: spoon, fork, pie server, or other as appropriate. Beverages, paper goods and cutlery will be provided.
As usual, we will have full access to the kitchen so you can refrigerate or heat your dishes in the microwave. However, if at all possible please bring hot dishes already hot as there is not a lot of room in the oven. There will also be dish soap and dish towels if you want to wash up before leaving.
Find out more about our Member Meetings.
Date
Wednesday, December 20, 2017
7:00 pm - 9:00 pm
LOCATION
3200 N. Laughlin Road
COST
Free for Members and Guests

UPCOMING EVENTS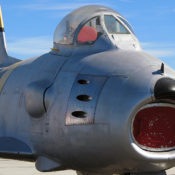 Saturday, July 21, 2018 - Sunday, July 22, 2018
Look inside these historic aircraft of the Korean War era!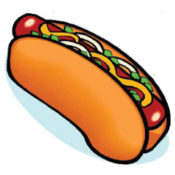 Thursday, August 2, 2018
Have a Hot Dog Lunch among the aircraft in our collection!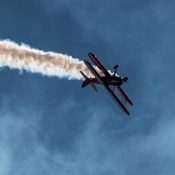 Wednesday, August 15, 2018
Help Plan the 2018 Wings Over Wine Country Air Show!