Member Meeting August 2017
Brien Seeley, MD, on autonomous regional sky taxis
Our monthly Member Meetings typically include updates on important Museum news, a raffle, video presentations, a chance to visit with other Museum members, snacks, and a presentation by a featured speaker. Speakers may include military Veterans, historians, civic leaders, and other people with interesting stories to tell of their historical research or their aviation or military experiences.
August 16, 2017 Guest Speaker: Brien Seeley, MD on Regional Sky Taxis
Brien Seeley, MD, is a leading spokesperson on sustainable aviation. He will provide us with a detailed analysis of what it will take for Regional Sky Transit in autonomous (pilotless) Electric Sky Taxis to become a sustainable contributor to the transportation system. He'll look at both the aircraft design and economic aspects. Brien will cover why driverless Sky Taxis will become a reality, how air quality and surface congestion will benefit, and why entrepreneurs in this new market will stand to make billions of dollars!
Biography
Brien Seeley leads two lives. One is as a successful eye surgeon and medical leader in Sonoma County, California. The other is his 40 years as a pilot, aircraft builder, and visionary leader of aviation progress. In 2015, after his 34 years as President of the renowned CAFE Foundation, Brien founded the Sustainable Aviation Foundation (SA) in order to advance technologies and innovations pertinent to environmentally friendly, electrically powered aircraft and to help bring forth their implementation into safe, quiet, useful aircraft that can benefit the public, the environment, and the transportation system.
Brien has a long history of remarkable achievements. After graduating from UC Berkeley, Brien obtained his M.D. degree from UCSF in just three years. While a medical student, he designed and hand-built his own 70 mph, street-licensed electric car and drove it to the hospital each day as an intern. During his residency in eye surgery at UCSF, he devoted his two-week vacation to earning his pilot's license, and this began a life-long passion for aviation. He studied aeronautical engineering and helped build two experimental homebuilt aircraft. Brien founded the CAFE Foundation in 1981 to host the CAFE 400 flight efficiency aircraft races. In 2003, Brien founded the Personal Aircraft Design Academy (PADA), an annual gathering of prominent aeronautical designers at Oshkosh AirVenture, and serves each year as its Program Chairman. He is a senior member of the American Institute of Aeronautics and Astronautics (AIAA). In May, 2007, Brien conceived of and named the first-ever Electric Aircraft Symposium in San Francisco, volunteering as its annual meeting Program Chair for 9 years. For 2016, Brien devoted his program chairing efforts to the Sustainable Aviation Symposium, a global group of renowned presenters focused on the future of quiet, electrically powered aircraft.
Brien led the design and hosting of three NASA Centennial Challenges, including the 2011 Green Flight Challenge sponsored by Google, which awarded the largest prize ever given for aviation. Brien wrote the seminal AIAA paper in 2015 on Regional Sky Transit.
Date
Wednesday, August 16, 2017
7:00 pm - 9:00 pm
LOCATION
3200 N. Laughlin Road
COST
Free for Members and Guests

UPCOMING EVENTS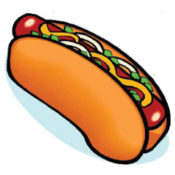 Thursday, June 7, 2018
Have a Hot Dog Lunch among the aircraft in our collection!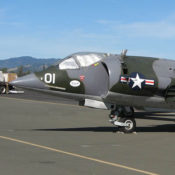 Saturday, June 16, 2018 - Sunday, June 17, 2018
Get a close look inside this famous VSTOL jump jet!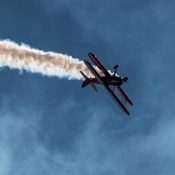 Wednesday, June 20, 2018
Help Plan the 2018 Wings Over Wine Country Air Show!