Member Meeting April 2018
Operation Nickel Grass - Why I Never Have to Buy a Drink in Israel, presented by Alan Chesterman
Our monthly Member Meetings typically include updates on important Museum news, a raffle, video presentations, a chance to visit with other Museum members, snacks, and a presentation by a featured speaker. Speakers may include military Veterans, historians, civic leaders, and other people with interesting stories to tell of their historical research or their aviation or military experiences.
Operation Nickel Grass – Why I Never Have to Buy a Drink in Israel
About Alan G. Chesterman – Commander USNR (Ret.)
Alan G. Chesterman was born and raised in San Francisco. He graduated from the Naval Academy in 1967 and received his Navy Wings in 1968. He flew A-4 Skyhawks and A-7 Corsair IIs during Vietnam and served as a Catapult Officer on the USS Enterprise (CVN-65). He went on to fly with United Air Lines, piloting the Boeing 707, 727, 737, 747, 777 and the DC-10, retiring as a Captain. He also flew some corporate and aerial photo planes. He currently lives in Santa Rosa and enjoys riding the roads of Sonoma County on his ten-speed bicycle, some three wheelers, and sailing.
Air Show Meeting at 6:00 immediately before the Member Meeting
The 2018 Wings Over Wine Country Air Show is being planned!
Each month we have an open Air Show meeting, just before the monthly Member Meeting. We talk about performers, volunteers, staffing, vendors, attractions, and all the other important things that go into an event like this. 
These meetings are your chance to find out what's happening, get a look at the plans, and contribute your own opinions and ideas. We encourage you to attend. 
The Air Show meetings take place at 6:00 p.m. and run through about 6:45 p.m., and are in the same room as the Member Meetings.
Find out more about our Member Meetings.
Date
Wednesday, April 18, 2018
7:00 pm - 9:00 pm
LOCATION
3200 N. Laughlin Road
COST
Free for Members and Guests

UPCOMING EVENTS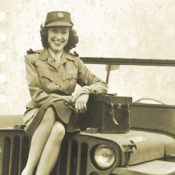 Wednesday, October 17, 2018
Author Jeane Slone on Female War Correspondents in WWII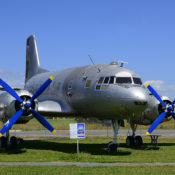 Saturday, October 20, 2018 - Sunday, October 21, 2018
Look inside some of our classic aircraft!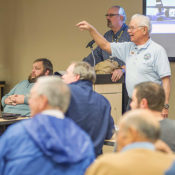 Wednesday, November 14, 2018
Special date, the second Wednesday of the month. Speaker and topic to be announced.