EAA Young Eagles Rally – Kids Fly Free
Youngsters can get their first ride in a small aircraft thanks to EAA Chapter 124!
What is EAA Young Eagles?
Founded in 1992, the Young Eagles program has dedicated nearly 25 years to giving youth ages 8–17 their first free ride in an airplane. It's the only program of its kind, with the sole mission to introduce and inspire kids in the world of aviation.
How to Participate
Visit https://www.facebook.com/eaa124 to find out a little more. This Facebook page will have links to EAA Chapter 124 Young Eagles Rally Registration.
EAA is the Experimental Aircraft Association, a  community of aviation enthusiasts who promote and support recreational flying. More than 200,000 members worldwide share a common passion for all things aviation. Chapter 124 is the local chapter of the EAA, based at the Charles M. Schulz-Sonoma County Airport.
Lots of young people dream about flying but many never get a chance to experience it. Well this is their chance! The Pacific Coast Air Museum is pleased to help promote this event. Many members of the Pacific Coast Air Museum are also active with EAA Chapter 124.
Download a Young Eagles Rally flyer here: http://eaa124.org/Flyers/EAA-YE-Rally-101417.pdf
Date
Saturday, October 14, 2017
8:00 am - 12:00 pm
LOCATION
5821 Windsor Road
UPCOMING EVENTS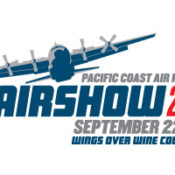 Saturday, September 22, 2018 - Sunday, September 23, 2018
The best family fun in the North Bay! Spectacular performers and static display aircraft!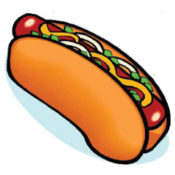 Thursday, October 4, 2018
Last chance this season! Have a Hot Dog Lunch among the aircraft in our collection!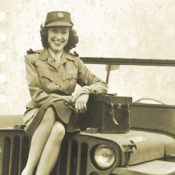 Wednesday, October 17, 2018
Author Jeane Slone on Female War Correspondents in WWII