Events at the Pacific Coast Air Museum
The Pacific Coast Air Museum regularly hosts and participates in family-friendly events and educational programs for all ages. Check the details on each event for times, places, and entry fees. PCAM is a non-profit, so entry fees go to cover the costs of the events and to help PCAM raise money for ongoing operations and expansion.
All Events

Flight Wing

Hot Dog Thursday

Kid Friendly

Member Meetings Public Welcome

Members & Their Guests

Open Cockpit

Public Event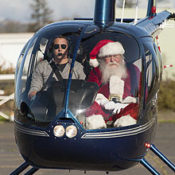 Saturday, December 16, 2017
10:00 am - 2:00 pm
Watch Santa Claus land at the Museum in a helicopter!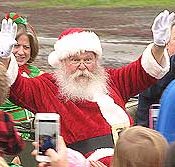 Saturday, December 16, 2017
10:00 am - 4:00 pm
Look inside these historic aircraft!
Wednesday, December 20, 2017
7:00 pm - 9:00 pm
Holiday potluck party, and a chance to recognize those who have contributed in 2017!
A FAMILY-FRIENDLY PLACE WITH HISTORY YOU CAN TOUCH!
There's always something great going on at the Pacific Coast Air Museum. We have Open Cockpit weekends once a month,  special events throughout the year, and regular hot dog lunches. We host school field trips, special group tours, birthday parties, and family get-togethers, all among our collection of historic aircraft and educational exhibits.
VISIT PCAM